To add new ship to locations or new users, please contact your Account Administrator. You can find their information under My Account > Account Administrators. If you are an Account Administrator, please follow the steps below:
Adding Ship-to Locations
Under the "My Account" drop down menu, click on the "Account Maintenance" link.
Inside "Account Maintenance" select "Go to Bill-to and Ship-to Addresses".
Then select "Create new Ship-to Location".
Fill in the new contact information and press "Submit".
Click on the "Back to Bill-to Locations" to add as many addresses as required.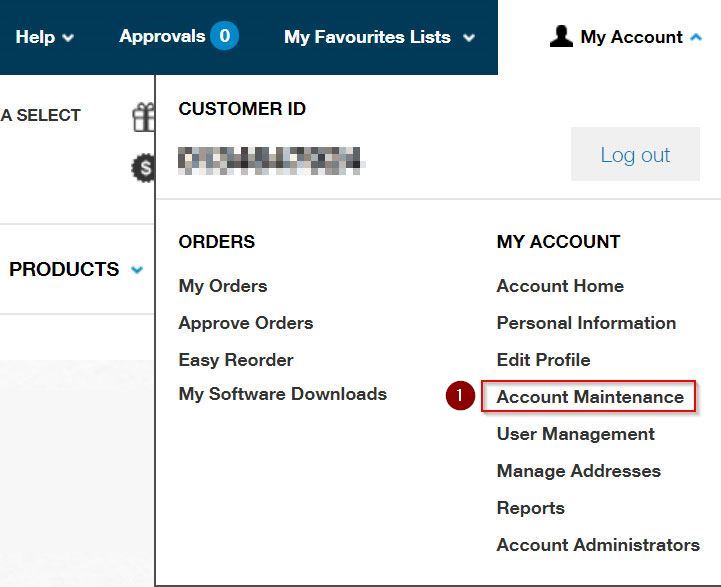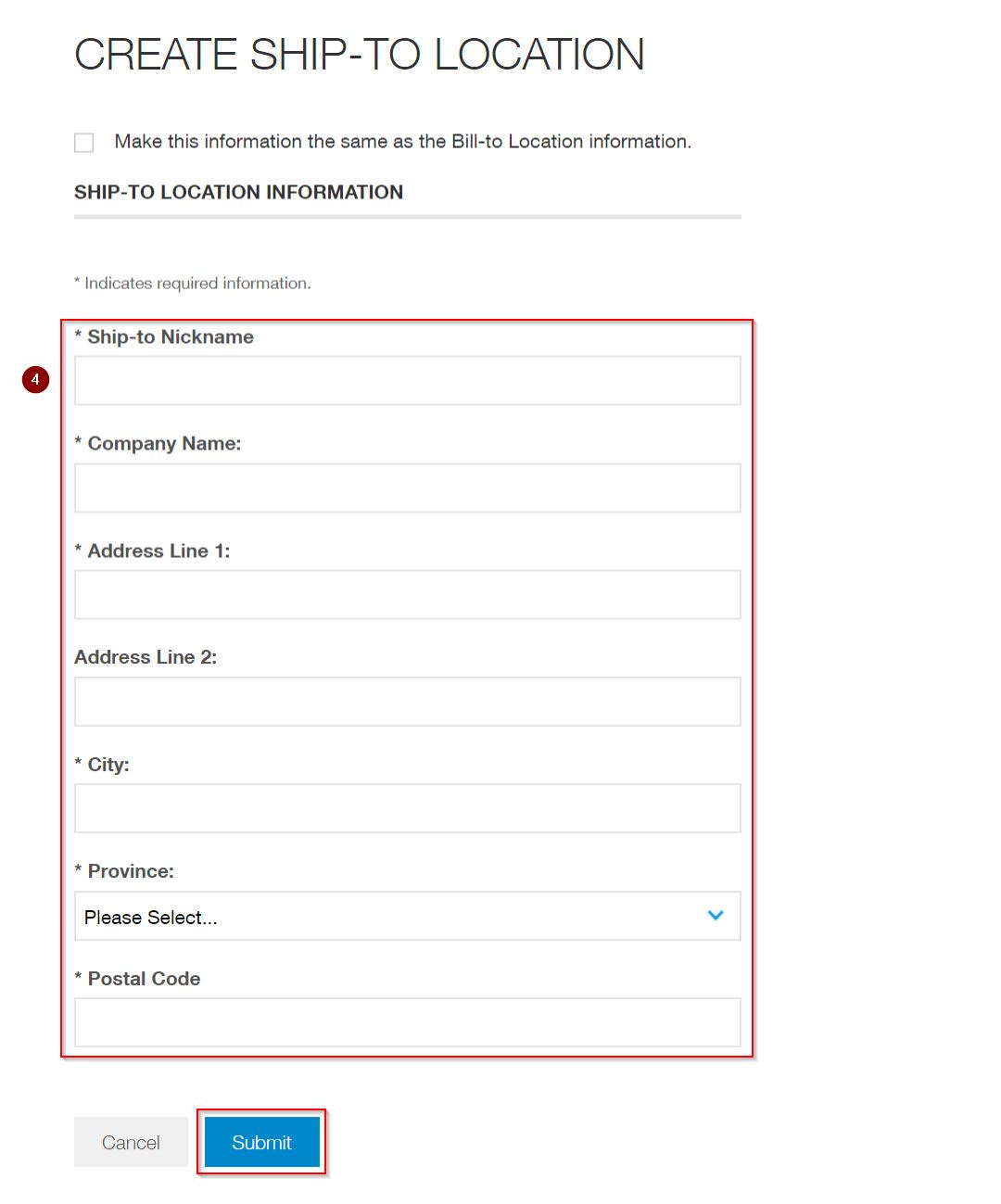 Adding New Buyers (Users)
After all the Ship-to locations have been entered, you can now setup the new buyers.
Under the "My Account" drop down menu, click on the "User Management" link.
On the "User Management" screen select "Create New User".
Fill out the information for the new buyer on the "Create User Profile" screen:
Make sure the "Role" that is selected is "Buyer".
You will need to create the username and temporary password for the new user. Make sure to share this password with the correct user (in case of multiple buyers being created at once).
For "Approval Group" select "Default Approval Group" from the drop down menu.
Under "Ship-to Locations" select one of the newly created locations that corresponds to the proper user.
Scroll to the bottom of and select "Create New User".
Repeat Step 3 for as many users as you would like to create.